I visited the The Hayward Gallery here in London to see the takeover and celebration of over 30 years of work by the artist Lee Bul.
Sci-fi, Philosophy and Karaoke Pods
Alluring to the fantasy of a world born of egalitarianism; her work questions societies patricidal governance and the undervalued role of women. You'll be taken on a journey through an entrancing technological dystopia accompanied by other worldly monsters; cyborgs; and beings.
Upon entering the exhibition you are met with creatures that are made from polyurethane panels, stainless-steel frames and dried flowers that descend onto shards of broken mirror and city lights.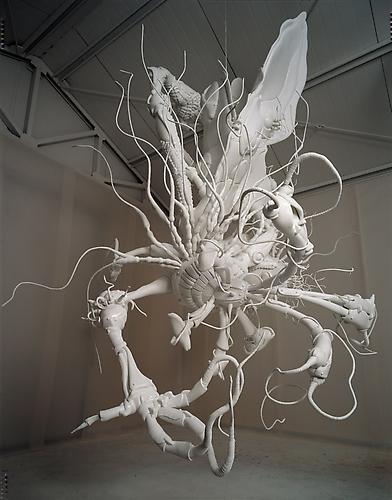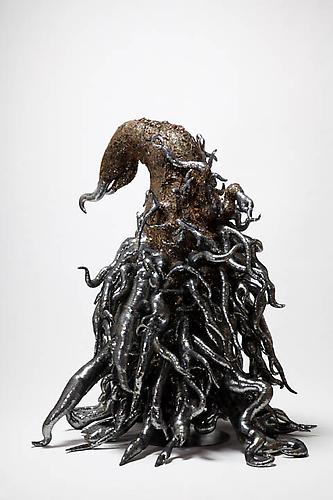 Amaryllis, 1999                                                                     Monster Black, 1998-2011
Architectural diagrams, small scale models in bell jars, and full scale interactive sculptures create the landscape for Bul's new world. A juxtaposition of success and failure and of beauty and horror embodies each piece. Consequently this envelops you with a sense of both unease and of comfort as you travel throughout the exhibition.
One of the stand-out pieces is a maze Via Negativa II (2014). The outside is imprinted with the text from Julian Jaynes' book 'The Origin of Consciousness in the Breakdown of the Bicameral Mind'  – Bicameralism is the philosophy that the function of speaking and listening is compartmented in the brain. As you venture through the maze the use of mirrors is pivotal, extending the sense of space, time and self.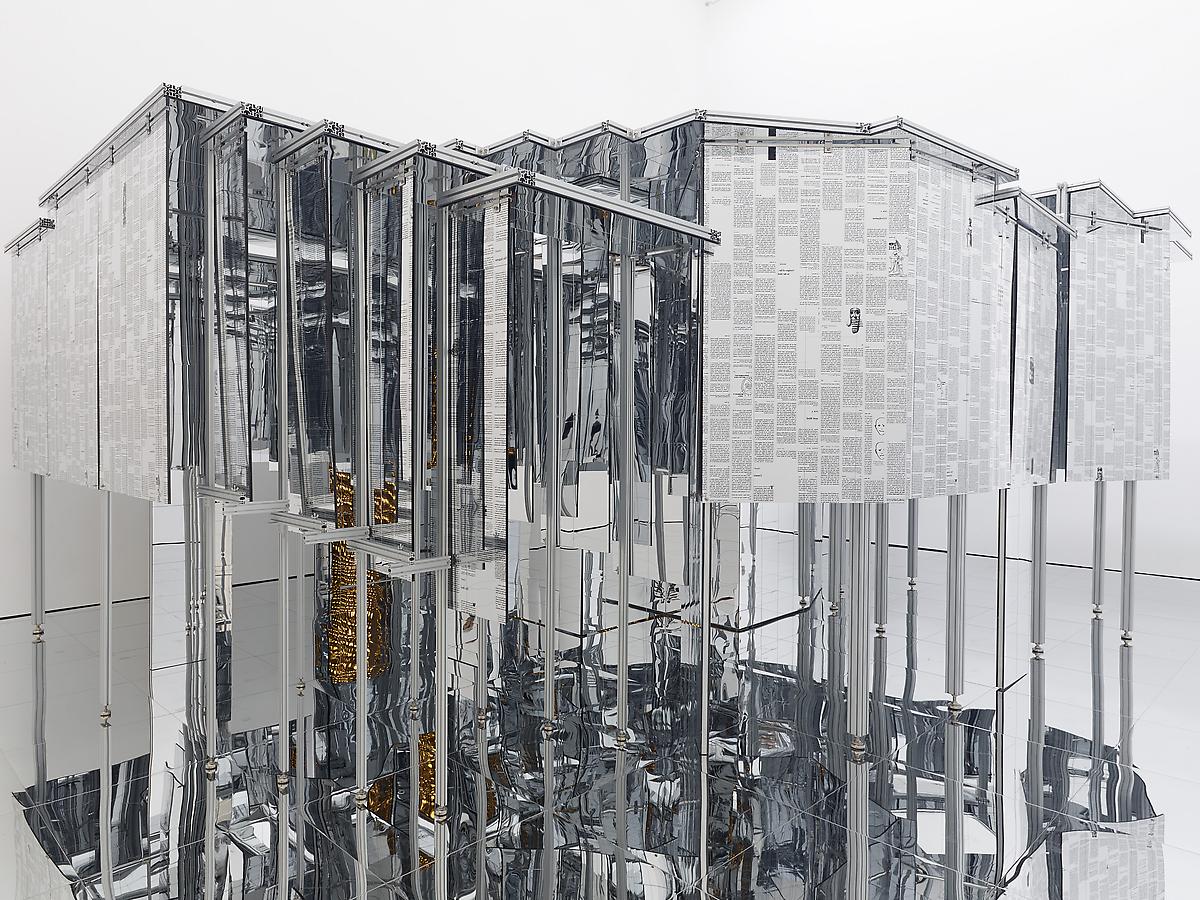 Via Negativa II (2014)
In addition to the intangible city structures and creatures, you can also view videos of her performance art, the original castings of her cyborg models and the truly marvellous fibreglass karaoke pod Live Forever III (2001). The Hayward Gallery have produced an inspiring curation of Bul's work and it is certainly not one to be missed.